Functional project manager
Functional project manager
Do you want to invest yourself technically?

Do you like contacts and teamwork?

Communication and document writing skills?

Are you running away from routine and looking for a work environment rich in opportunities, both technical and functional, and geared towards innovation?

Join us!
NeoDoc is recruiting a functional project manager on a permanent contract.
NeoDoc is an innovative, human-sized company that provides companies with solutions for collaborative writing and dynamic document publishing.
Our Calenco software is a benchmark in the 4.0 documentary industry!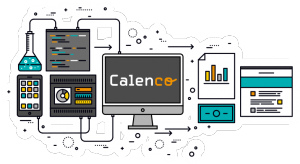 Come and help shape the future within a company for which customer service and human values are compatible with technological innovation.
Your role will be to work on the implementation of technical solutions and their maintenance to meet the needs of our customers.
Your main mission will be to propose and implement a functional and technical response adapted to the specifications and needs of our interlocutors.
You will be the intermediary between the internal teams and the customers in order to ensure the implementation of our solutions in compliance with the contract concluded with the customers.
Analysis of needs
Collect, understand, analyze and transcribe customer needs;

Ensure the functional analysis to meet the needs and determine an adapted and coherent solution by taking into account the evolutions of the roadmap of the tool;

Write detailed functional and technical specifications.
Project management
Manage projects and follow clients throughout the projects;

Ensure the implementation of the solution (including occasional updates) and the configuration;

Follow the processes concerning the delivery as well as the start of production;

Analyze deviations, tests and acceptance;

Participate in internal meetings on projects as well as their prioritization and consistency of requests;

Coordinate the deployment of the project (monitoring of the start of production and reporting of incidents or malfunctions);

Facilitate weekly project meetings with clients;

Assist users, according to support requests.
Support and functional monitoring of the platform
Coordinate with the sales and Communication teams;

Ensure a functional and technical watch on our products and regulatory standards to develop the major functionalities of the platform;

Write documentation for users.
What we will like about you
What do we like the most about you? It's yourself!
So of course, we will prefer you to be dynamic, organized, proactive, and above all, curious to understand the business of our users in order to offer functional solutions that are relevant and adapted to them.
With a higher education, a Master's degree or an engineering degree, you benefit from significant experience of at least 3 years as an Agile technical project manager;

You have good knowledge of the main development tools and a set of application solutions (ERP, CRM, etc.);

You have already participated in technical projects so the notions of integration, configuration, XML/XSL/JSON/API/FTP/logs are familiar to you;

You are comfortable in a position halfway between development and functionality with project management;

A technical background is necessary to manage the implementation and follow the production release to succeed in this position;

Professional English (written and oral) is essential;

You have a good sense of listening and a capacity for analysis and synthesis;

Your ethics and your ability to adapt will contribute to your success within NeoDoc;

Rigorous, organized and flexible, you have an analytical and editorial mind as well as a sense of dialogue and responsibility.
Home office (2 to 3 days a week)

Flexible hours

Participation in transport charges

Exceptional bonuses based on performance

Incentive contract

Collective health contract

Provident benefits

Beneficial parental policy
A videoconference and 2 interviews with the teams and the CEO
Type of employment: Full time, permanent contract
Salary to be negotiated
Desired availability: Mid-February 2023
Place of post: Venelles (Aix en Provence)
Contact: <rh@calenco.com>