Information System Tool Expert (M/F)
Information System Tool Expert (M/F)
NeoDoc is looking for an Information System Expert (M/F). NeoDoc, founded in 2004, expert in software for writing, translation, publication, and dissemination of complex documents for both large and small companies. In 2018, with a team of 7 people in Startup mode, we launched the Calenco SaaS solution, accessible to all companies and communities in France and internationally. The position is based in Venelles, France (13 770), or in Paris, with regular travel.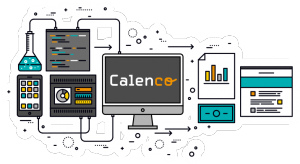 Calenco: SaaS solution developed by NeoDoc for the production of technical, legal, marketing and commercial documents for companies
As part of the Projects team, you will be the preferred client and partner contact for the business applications implementation phase, and for sales prospects during the needs-assessment phase and the writing of recommendations.
With post-graduate education (possibly with validation of prior experience), you have significant experience in assisting with the implementation of major computing projects for several clients. Diplomatic, you are accustomed to working with the contradictory requirements of various parties.
Analyzing the needs of the client and the project;

Designing technical solutions;

Writing functional and technical specifications;

Taking part in testing and acceptance for the applications developed;

Giving technical assistance;

Updating technical documentation.
Perfect mastery of French and English (Spanish or German third language will be a plus).
Human and professional qualities sought by the Calenco team
The ability to adapt and react with a great professional rigor and a sense of communication will be particularly appreciated. Your enthusiasm and positive attitude, your willingness to work can be shared with our current team.
Multilingual working environment
Located on the outskirts of Aix en Provence, the NeoDoc Company deliberately chose a calm, welcoming spot, close to amenities and means of transportation.
Convinced that the well-being of its employees is the best way to build a healthy company in the long term, we readily welcome those seeking atypical working hours or telecommuting.
And for a change of pace after a day in front of a screen, our vegetable garden will give you a chance to use other skills for the common good. Cultivating organic vegetables as a team on our permaculture plot.