Web Developer
Because you search for collective,

For you, co llaboration makes sense,

Because you want to join a co mmunity of creative developers

Come and share your co mpetences with us!

Calenco, 4.0 documentary production solution, is looking for back-end, front-end and full stack developers to co nsolidate its adventure.
NeoDoc is looking for a Web IT developer: Javascript, HTML, CSS.
NeoDoc, founded in 2004, expert in software for writing, translation, publication, and dissemination of complex documents for both large and small companies.
Starting 2020, we are launching the refactoring of our Calenco SaaS solution, accessible to all companies and communities in France and internationally. The position is based in Venelles (13 770) and / or telecommuting.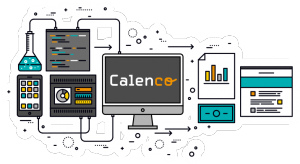 Calenco: SaaS solution developed by NeoDoc for the production of technical, legal, marketing and commercial documents for companies
As part of the R&D team, you participate in the growth of Calenco on user interface functional evolutions.
Come help us redesign the user interface with modern technologies
With post-graduate education (possibly with validation of prior experience), you have participated in complex Web development projects, involving various application components communicating by API. You are accustomed to working as part of a team in an international environment.
Calenco developer position skills
Advanced mastery of Web development: Mastery of Advanced HTML5 and CSS3: simple and proper pages and sites, "responsive." design and implementation. Advanced knowledge of JavaScript: "Pure"Javascript, AJAX, JSON, design and implementation of modern user interfaces.

Additional required skills:

Providing technical support;

Analyzing technical problems;

Determining corrective measures.

The following skills are valued:

XML/XSLT

RESTful

jQuery/Bootstrap
Perfect mastery of English, fluency in French (Spanish or German as a third language will be a plus).
Human and professional qualities sought by the Calenco team
The ability to adapt and react with a great professional rigor and a sense of communication will be particularly appreciated. Your enthusiasm and positive attitude, your willingness to work can be shared with our current team.
Multilingual working environment
Located on the outskirts of Aix en Provence, the NeoDoc Company deliberately chose a calm, welcoming spot, close to amenities and means of transportation.
Convinced that the well-being of its employees is the best way to build a healthy company in the long term, we readily welcome those seeking atypical working hours or telecommuting.