Aquafadas enhances its structured content
Aquafadas enhances its structured content
Production of structured content
Structured content production and optimization are priorities for the Aquafadas company, a specialist in digital publishing.
Interview with Maria ROBU, technical writer at Aquafadas, who explained how this start-up improved its structured content production.
Introducing the Aquafadas start-up
Aquafadas is a start-up that has existed for 10 years now, and has seen strong growth. Its activity can be summarized as the distribution of all types of digital content.
Its digital publishing solutions are designed to create and enrich content in an innovative and original way: adding images, actions, videos, audio, vertical or horizontal guided reading to PDF, etc. For this, Aquafadas has developed, for example, a specific plugin for the Indesign layout software. It makes it possible to carry out conversing flows, to open and view Aquafadas .ZAVE formats. Aquafadas also offers the Cloud Authoring content management solution, which converts PDFs into ePub files or web readers, and allows simple publishing of files, once they are enriched, in various formats on Apple iBookstore, Kobo, Amazon, or Sony. To showcase intelligent content production, Aquafadas opted for Calenco's solutions.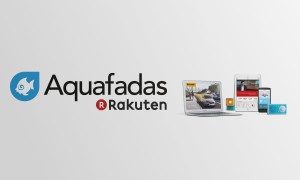 Aquafadas' documentation problem
Aquafadas had technical documentation to present their solution, but it was mostly in video format. With changing tools, certain clients felt the need to fall back on written documentation. Yet, Aquafadas didn't have a solution to write and edit structured content in an optimized way, easily updated and scalable, on all media. I suggested setting up a collaborative, XML-based platform, which they accepted. Then, we studied two solutions, one of which was Calenco.
Calenco's answers to the production of structured content
We chose NeoDoc and its Calenco solution. We needed a structured platform, with the ability to manage workflow, integrate a second technical writer on the same platform so that he always has complete access to and visibility of a project that is underway. Calenco has an intuitive and easy-to-use interface. Learning to use it was quick.
We also needed a data base that brought everything to the same location, including the history log. We also wanted to be able to create workflows in structured language. Thus, the Calenco solution met all of these expectations. The NeoDoc team assisted us in implementing our own style sheets, which are specific. We were able to overcome the problem with an export in Webhelp format.
In the end, the interface is simple, and our technical writing objective is met. While we were testing, I worked with Oxygen. DITA required a great deal of upstream thought, well before starting. You have to put yourself in the scenario, as though you were going to make a film of the project. You must really structure and organize in advance, because the DITA elements are more restrictive and require a lot of thought. DITA offers many functionalities and fulfills the need for minimalism. But the important thing is for the content to be readable, and from this point of view, Calence better meets our needs.
And then moving from Microsoft to DITA is complicated, while NeoDoc's Calenco solution is easier, more flexible, more intuitive to use.
Calenco's answers to the production of structured content
We gained much more than the traditional structured writing gains, thanks to the specificity of Calenco. Notably:
modularity, Calenco sections, reusable in several documents;

single sourcing;

the ability to manage workflow in documentation changes;

the collaborative platform;

the possibility of working on several languages in parallel: we have a desktop with several languages, it is much easier to find the same document in several different languages. When we must rewrite the same document in several languages, it's much simpler, we index it more quickly in French, since it's in the same folder;

the time savings. I was already working in a structured language. However, I still saved time by adopting Calenco, thanks to automated publishing on the FTP, for example! Without having to go through ten validation steps, we have the ability to automatically publish, and that, that's a big advantage!
I would also like to highlight NeoDoc's engagement and the way they encouraged us to make suggestions on ways to improve their platform. They really take them into consideration. Like being able to make a document commentable for example. They really listen to their customers, and that's great.