Technical documents
Technical documentation: simplify production!
​Technical documentation produced quickly
Meet production deadlines, customize your documentation and increase productivity.
Technical documentation always up to date with a single click
Perform once your upgrade: it will be spread over all relevant documents no matter the format!
Accessible to all in SaaS mode from one user
Easily write a structured document without any particular computing skills.
A reference tool for your product and services documentation resources
Technical manuals

User guides, installation guides, online help

Data sheets
Training material

Product catalogs (PDF and Web)

Procedural Manuals, Quality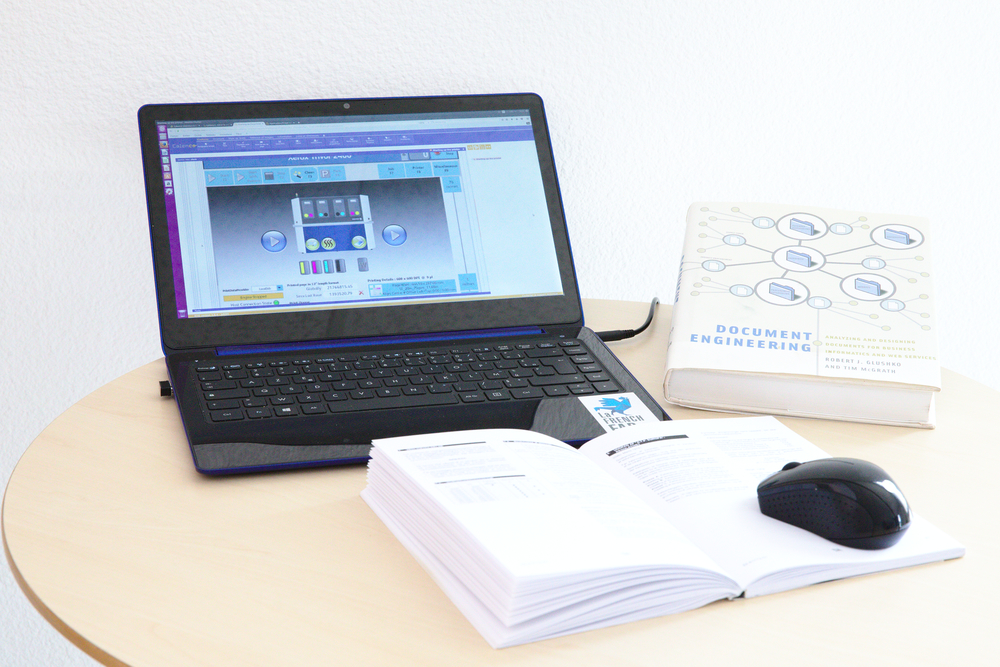 The technical document by Calenco, intelligent document 4.0
Content entry separate from formatting
Writers concentrate solely on the document's content. Save time, easy multiple dissemination!
easily accessible single sourcing
Updating of a corpus of documents in 1 click via modification of the source module.
Modularity, customization
Reusable content modules make it easy to write and customize documentation based on profile (product, user, country, etc.).
Automatic formatting
Each graphic element (logo, cover page, table of contents, index, notes, appendices...) is configurable.
You customize everything while keeping format intact.
Automatic multi-format publication
Write once, choose the output format, and send it out !
Simultaneously publish text, sound, pictures, print and Web (PDF, Web, Tablets, Smartphones), using the format of your choice.
Automatic dissemination
Share documents directly with your addressees, or drop them directly in your computer system using a simple link, with no attached file.
Clickable, dynamic image
Create dynamic PDF or HTML documentation, defining information zones on a diagram, image or photo.
The reader will freely access the information in an entertaining way with a simple click on the identified zone.
Automatic formatting
Classify your content by affixing one or more tags
Find your content quickly by simply clicking on one or more tags to refine the search
Integrated translation platform
For your international documentation, you can benefit from a collaborative integrated translation platform with integrated translation memory.
Strong ROI
Greatly increased editor productivity
Reduced availability delays for technical documents
Graphic charter respected, Brand reputation strengthened
Technical documentation that makes you want to read it
Discover Calenco features for rapidly producing, making reliable and personalizing all of your company's strategic documents.