Calenco participates in TechInnov
Calenco participates in TechInnov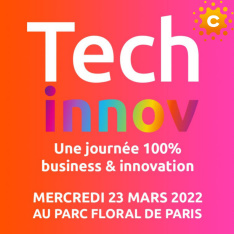 Calenco, an innovative supplier of document production solutions, invites you to TechInnov, the 100% business and innovation day.
Our ambition is to help companies of all sizes and all sectors of activity to become aware of the value of their existing content in order to better use or reuse it in their communication. We are also looking to enrich our Calenco ecosystem with partners and their know-how, expertise that could further increase Calenco's performance and facilitate its use by customers.
Our teams offer you business and partnership meetings on site and in digital format.
Find us in the catalog of participants and book a slot quickly!