Documation 2021: the Calenco Plus innovative solution
Documation 2021: the Calenco Plus innovative solution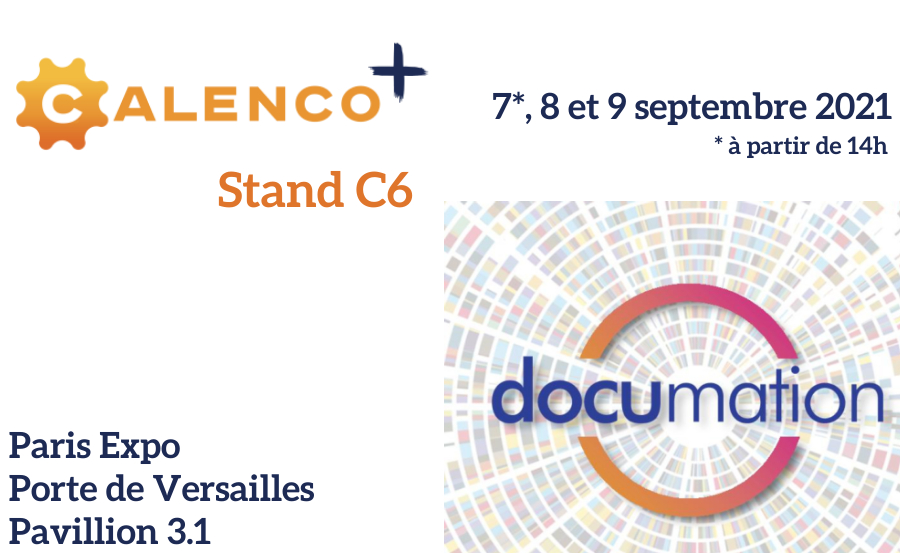 Documation 2021
After all the tumultuous and uncertain times, we were delighted to meet at a physical fair to present our Calenco Plus innovative solution. Thanks to the ecosystem of our partners, this solution is transformed into a unique methodology aimed at revolutionizing all phases of documentary production: data integration, writing, translation and dissemination.
It was a real pleasure to see that more and more professionals, in all fields, feel a growing need in rethinking their documentary production methods. The exceptional context of recent years has accelerated research into technical solutions to improve remote collaboration, reduce the number of tedious and boring tasks, increase the productivity of their employees while preserving their well-being at work..
As a result, more than 120 visitors visited us on our booth to discover the SaaS platform for the production of strategic content. Insurance agencies, agri-food companies, airport services, scientific research, military defense, energy and many other sectors of activity, here is the profile of prospects who are seeking to gain energy, resources and of course save time by producing their documentation intelligently.
We were also able to exchange ideas for future partnerships with companies providing representation and integration services for digital tools in France and internationally.
And of course, we were touched by the passage of our few loyal customers who came to encourage us and share their feedback in person on the new version of our software released earlier this year.
It was also a great opportunity to see our partners in person, Word Class and Axones Consulting, who play an important role in the integration of our solution by offering their expertise in digital transformation and document writing as well as in multilingual translation and publication.
In conclusion, these two and a half days were rich in human encounters and fascinating exchanges, always in a friendly atmosphere, with lots of smiles (and yes, no sanitary mask can hide them). Full of successful projects with new clients and mutually beneficial partnerships in the near futur for all Calenco Plus members.
The highlights of our presence at the 2021 edition