Salons Solutions 2016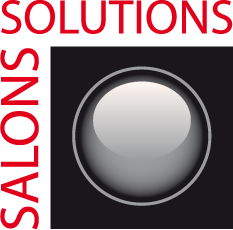 Solutions Paris 2016 NeoDoc hosts the workshop on the durability of digital documents
Salons Solutions on 20th, 21st & 22nd September, 2016 in Paris Porte de Versailles (Pavillon 2.2, stand F11)
(*starting at 2:00 pm)
The team will be pleased to greet you at the Tech In France stand, "Spokesperson for the Digital Industry in France", at a solutions exhibit, of which it is a member.
TradeShow Solutions: content management applications for every company
Today, all companies are naturally concerned, in one way or another, by issues related to ERPs (Enterprise Resource Planning)to manage information systems, researching solutions to disappearing electronic storage, optimizing document processing, producing digital documents, CRM(Customer Relationship Management) or Business Intelligence(BI) solutions, not to mention the many questions related to Big Data, e-purchasing or simply servers and applications in general.
Come speak with us and discover the solutions offered by NeoDocat Salons Solutions.
Calenco, its exclusive publisher, and the result of fifteen years of research and development, offers you - finally! - a powerful, truly 100% full web publisher, compatible with all languages (Java...).
With this solution, you can enjoy tailor-made developments at a lower cost, using an ergonomic interface that is intuitive and easy for non-computer specialists to use. Come see one of our demonstrations!
Take a look at how we set up "tailor-made" solutions with our Calencoplatform, meeting increasingly complex content production and security demands, for both small-to-medium companies and Large Accounts.
You'll get a sneak peek at our new Calenco Bizline. Three "ready-to-useindustry solutions in Saas mode, facilitating companies' production of sensitive and strategic documents (technical manuals, legal documents, business proposals, reports...).
Longevity of companies' digital documents: a key goal
Camille Begnis, founder of NeoDoc, will speak on Wednesday, 21 September from 10:00 to 10:45 a.m., in the Experts' Opinions forum: " Let's talk about the longevity of your digital documents". An opportunity to redefine the digital document for companies.
This topical debate is crucial for all companies today. Information is spreading faster and faster, through different channels and different media. Security issues and new production costs are continually increasing.
How is a company document created, updated, reused, shared, secured and stored? What is the difference between a "proof" document, invoice, quote, signed contract... and an "informational" document, technical manual, share offer, commercial proposal, procedure, contract template...that must be continually updated?
How can you manage these two types of documents, both equally important, without wasting time and without the risk of errors?
These are all points for which we have solutions, at a lower cost...
Come see us at Salons Solutions! Share this information!