An alternative to Quark Xpress
An alternative to Quark Xpress
A simple and effective alternative to Quark Xpress
Many Quark Xpress users tell us about their difficulties in writing complex documents. We think this interview by Comment ça marche with our client Olea Medical is a useful one to share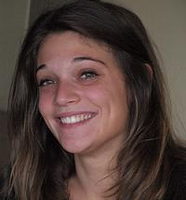 Marine Pagni Olea Medical presents Calenco: an alternative to Quark Xpress
What software should we use to create and format technical documents (manuals, user guides)? Although many professionals opt for DTP software Quark Xpress to generate this type of document, now there is an alternative solution that is easier to use for those who are not publishing tool specialists. Olea Medical designs medical imaging software to assist in diagnosis. They must edit technical documents in several languages for clients around the world. To do so, they use Calenco, by the NeoDoc company, a web application designed for writing, structuring, and storing content and automatically publishing complex documents. Marine Pagni, assistant marketing director at Olea Medical, presents Calenco's main features and practical benefits.
Calenco, the Quark Xpress alternative solution
CCM: "In what context did Olea Medical adopt the Calenco technical document production assistance tool?" Marine Pagni (MP):" We use this tool to create user manuals and installation manuals for our software. More precisely, I use Calenco to create and format technical documents that are then linked to this software."
Calenco functionalities make the difference
CCM – What are the main apps and features of this tool?
MP - Essentially, Calenco offers two types of applications:
A library that, once the documents are created, assembles them in PDF or other formats.

An easy-to-use, intuitive interface for structured document writing and generation. The solution is accessible to all, without special knowledge of XML.
It offers a lot of features, for formatting documents, and offers a lot of flexibility. In particular, it gives the possibility of generating documents on demand and not from imposed formats. It's really very practical, to quickly place a logo on a page, choose a color, or select one or more fonts. As for issues related to formatting, Calenco was able to meet all of our various needs. As it offers document page layout and formatting, we only have to worry about the content.
Calenco is an easy-to-master and easy-to-use tool
CCM – Who uses Calenco at Olea Medical ?
MP – I am the only one that uses this tool. Because of my initial management assistant training, it was important to find an alternative to the too-complex QuarkXpress. So, I was specially trained on this Calenco by NeoDoc software to be able to use it in an autonomous manner. In principle, the people who use Calenco are technical writers. Thus, the software was designed for this trade speciality.
Calenco has a reliable and sure solution
CCM – What makes Calenco different from other, very traditional design tools, such as Word or Publisher, for example?
MP – Essentially, speed, technicality and precision, which tools like Word do not necessarily offer. Add to that a database, a very well-designed library, and technical support. For example, after experiencing difficulty opening documents, I received technical assistance to fully retrieve these documents. If I had created these documents in Word, I would most likely have lost them.
Calenco for producing documents in several languages
Next, as part of our activities, we have to write user guides in foreign languages, most recently in Korean. Korean has a distinctive script, with a very particular font. The tool allowed me to generate a document in this language without technical difficulty, which I imagine would not have been the case in Word, for example. In fact, no matter what language; Korean, English or another, there is no difference in the final product, as from the start I have a document that corresponds to our graphic chart. Overall, we gain in quality and professional layout. That is why Calenco is a pure marketing tool. That is what makes Calenco stand out.
CCM – From translation to the final production, what is the typical production path for a technical document at Olea Medical?
MP -It's very simple, because Calenco allows us to manage content in various language areas and offers a report on the differences between the two versions of the same document (additions, modifications, deletions). Therefore, all you have to do is export the related files (new version in the reference language + differences from the prior version). Then, the translator sends the translated files, which are then uploaded directly to Calenco. The style sheet is automatically applied, the document is immediately available in the new language. A precise report of the modifications allows translators to reduce translation cost and time. No more multiple versions of Word documents duplicated in several languages, which always ended in failure.