Industrial Signage
Security has no price but it has a cost: it better be effective in its implementation for the benefit of all stakeholders.
Collecting the appropriate Material Safety and update it is error prone and time consuming. Integration with your documentation depends on the technical writer... and medium-term homogeneity can not be guaranteed.
Calenco has developed a feature that ensures easy management and update in industrial signage.
How does it work?

A simple characterization of paragraphs allows to set the appropriate signage as well as the associated layout.

This greatly reduces errors and homogenizes the formatting.

And if the signage is evolving?

You update the corresponding symbol and it will be automatically used on all of your documents.

And if my signage is specific?

Calenco already offers over 80 standard pictograms.

This list is however not exhaustive and may be enriched with your own icons. Calenco will manage them in the same way.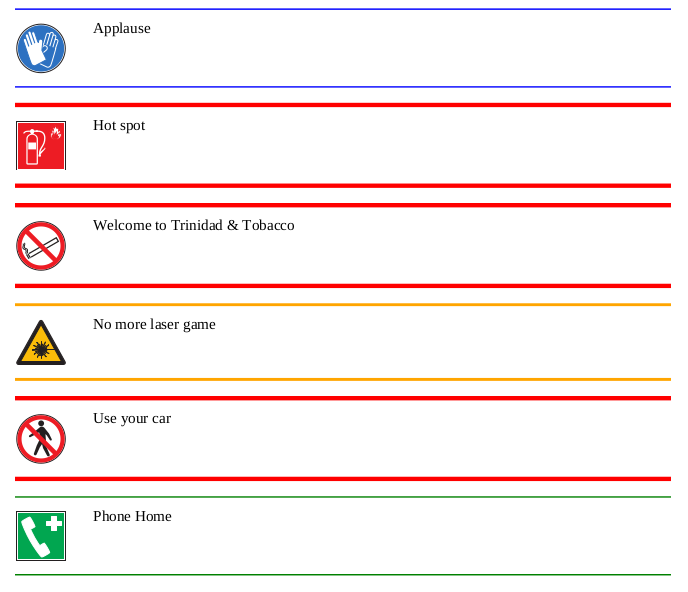 Examples of compliant signage